You can either use BigML site or you own app using the BigML API. Please check this subsection of the documentation for developers and follow those steps to learn how to create a remote source from Google Drive thru BigML.io.
If you are using the BigML Dashboard you need to follow the same steps detailed in the link above to get the access and refresh tokens. After that, please go back to the source list view and select CREATE SOURCE FROM GOOGLE DRIVE:

Then you can select the file you want to upload to BigML: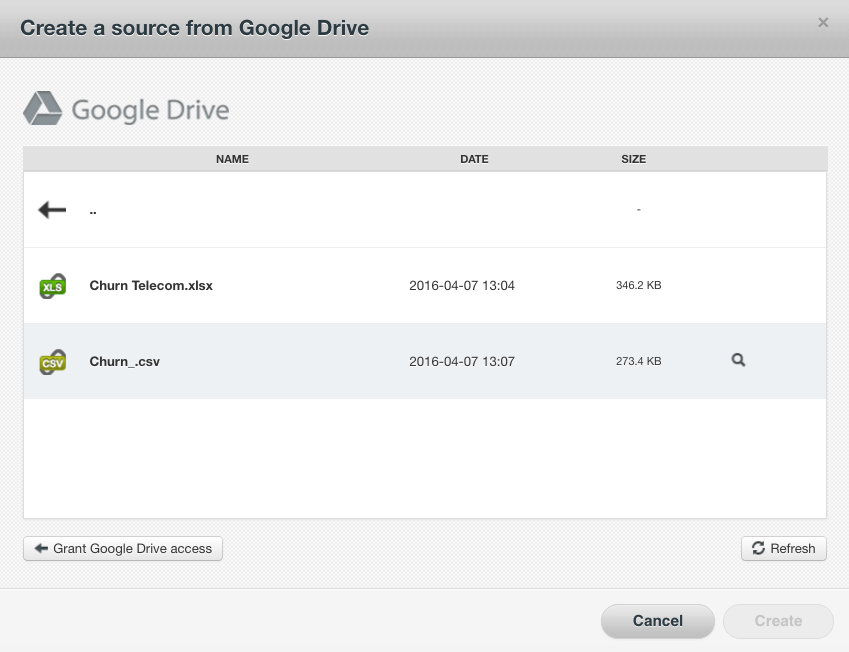 Before you click the Create button you can even edit the file name and assign a category to organize your sources: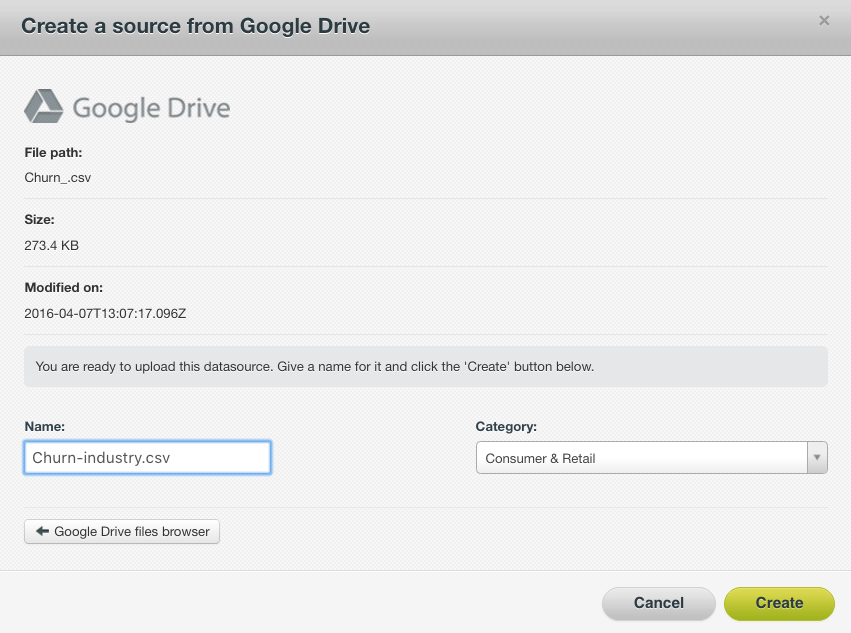 Finally, the selected file will automatically be displayed in the source list view.