Association Discovery models are intuitive and simple to understand. From the association view you will see a table like the one below with the top association rules along with their performance measures. Each rule contains the values that occur more frequently together than what would be expected if they were independent.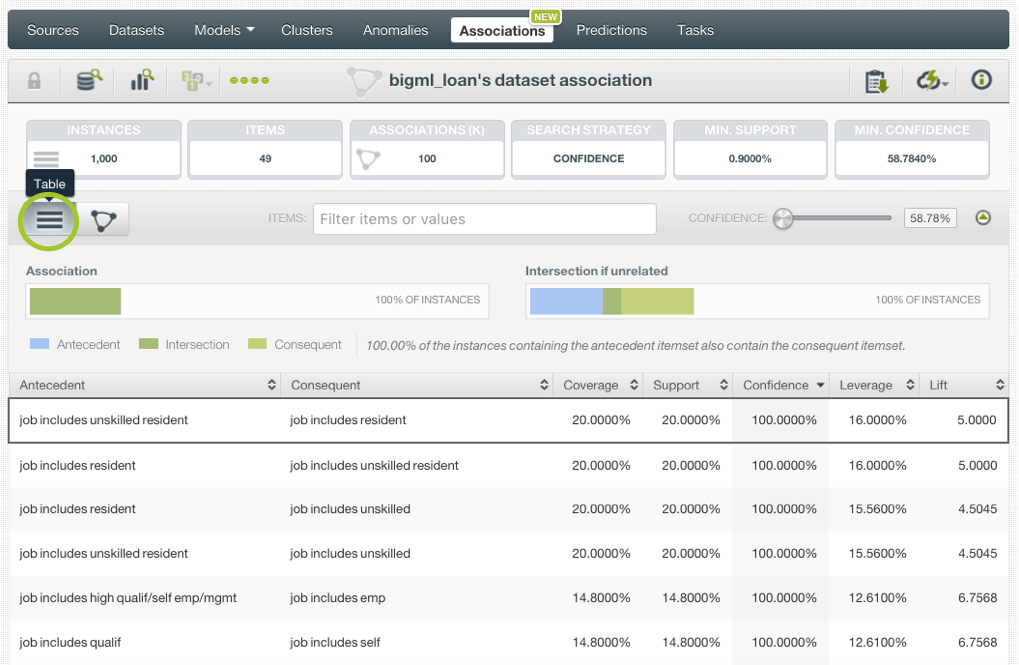 As seen in the following image, you can also view these rules in a network chart that shows an overview of the single items connections.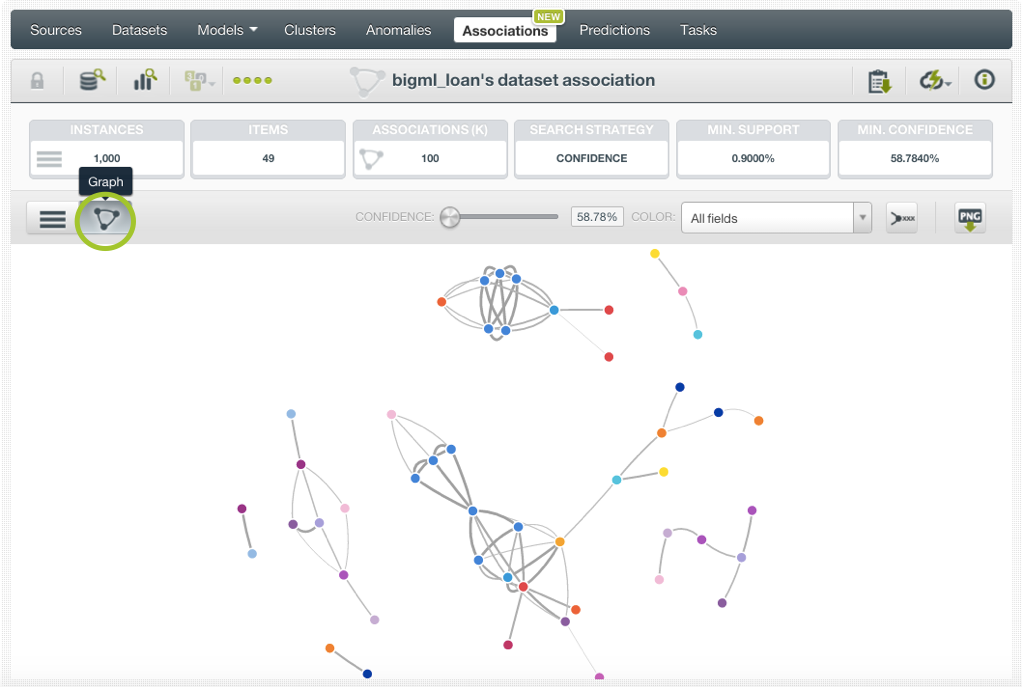 Please read the associations documentation to learn more on how to interpret associations.