Yes, you can! BigML lets you create a dataset or generate a model from each cluster with just one click. You need to activate this option before building your cluster from the dataset view, in the cluster configuration panel, as seen below: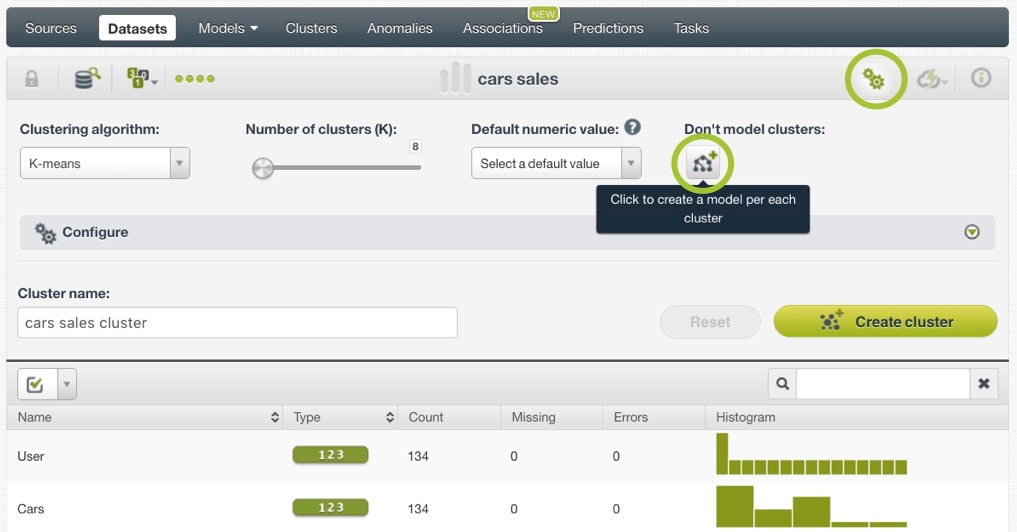 Then, the dataset and model icons will appear at the bottom of the panel with the supplemental data: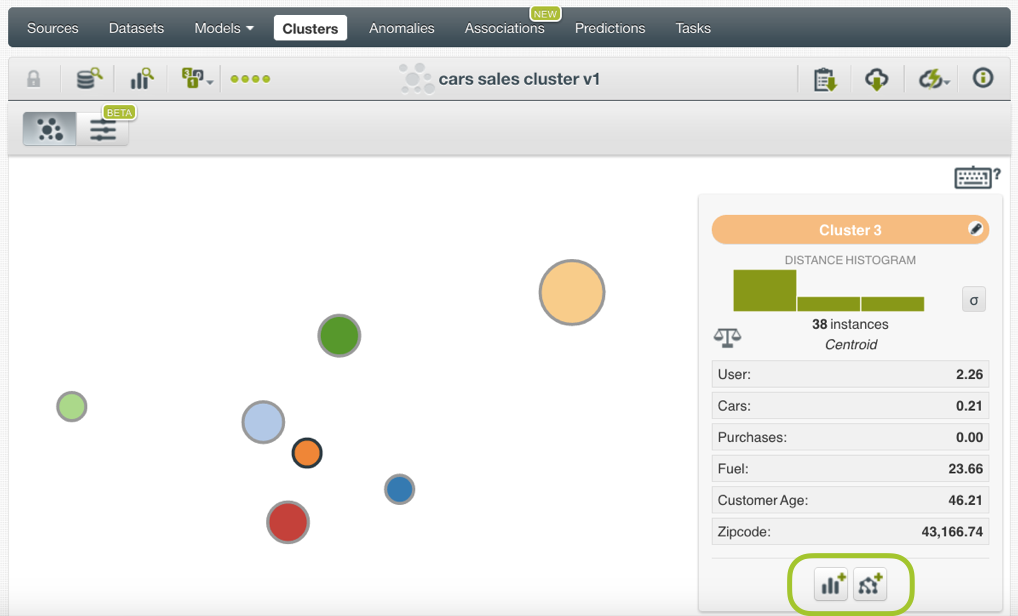 In the BigML spring 2014 webinar there is a deeper explanation about clustering. Please take a look at it at your convenience.