BigML offers an On-Premises solution for companies wishing to configure, manage and maintain their BigML installation behind their corporate firewall. The BigML On-Premises deployment includes all the functionality of BigML VPC deployments, but this approach also gives your IT Staff control and validation over third-party products that many regulated businesses require.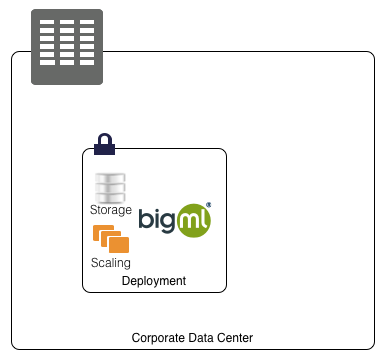 PROS:
Better control of systems and data.
Easier integration with existing software.
Lower ongoing monthly costs.
CONS:
Higher up-front capital costs for hardware.
Extra steps for initial installation and configuration.

Higher long-term maintenance costs since system must be maintained either by your staff or an outsourced vendor.

Harder to manage peak demand without over-provisioning.
Please read this other question to learn which companies should choose the On-Premises Private Deployment option, read our documentation, or send an email to info@bigml.com for more information.