In a nutshell, public projects allow all users in the organization to access the projects with write permissions, while private projects only allow members invited to the project to have access, except users with owner and admin roles, who always have full access in private projects. This table describes each project type.
Public
Private
Visibility
All users in the organization can access the projects
The owner and admins have full access, but members and restricted members need to have at least read permissions to access the projects
User permissions

Non-editable

Admin permissions (for the creator) and write permissions (for the other users)

Editable

Admin, write, and read permissions
When creating a project, you can decide whether it is public or private by clicking the switch highlighted in the image below.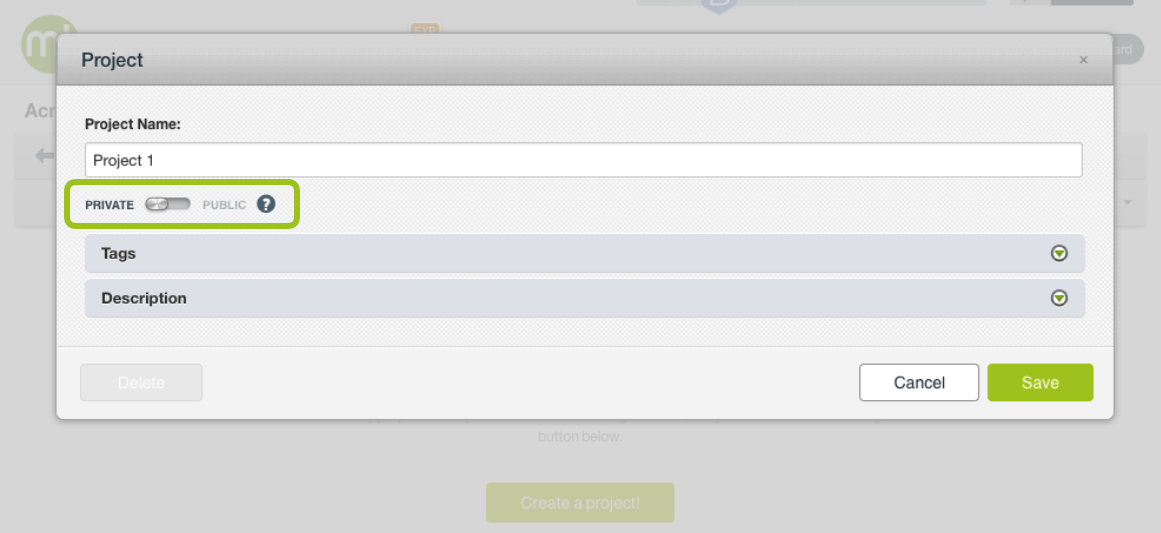 If the project changes from public to private, all the users with previous access to the project will be removed, and the owner or admin users will need to invite the users they want to be involved in that project. If the project changes from private to public, all the organization users will have access to that project with write permissions.