BigML organizations are convenient collaborative spaces that help companies of all sizes adopt Machine Learning across business units at scale. BigML organizations are ideal for teams that want to break data silos and organizational barriers to share mission critical know-how on key predictive use cases. For instance, one department at a given company can train and iterate their Machine Learning models, based on feedback from subject-matter experts in another department or even a supplier. Yet another workgroup can help to verify and consume such models to make more informed decisions or choose to deploy them in production with proper feedback loops to all the project stakeholders.
When you create a new organization, the BigML Dashboard becomes a collaborative workspace where all the users in the organization can access, work on, and visualize the same projects and resources, depending on the permissions they have been assigned.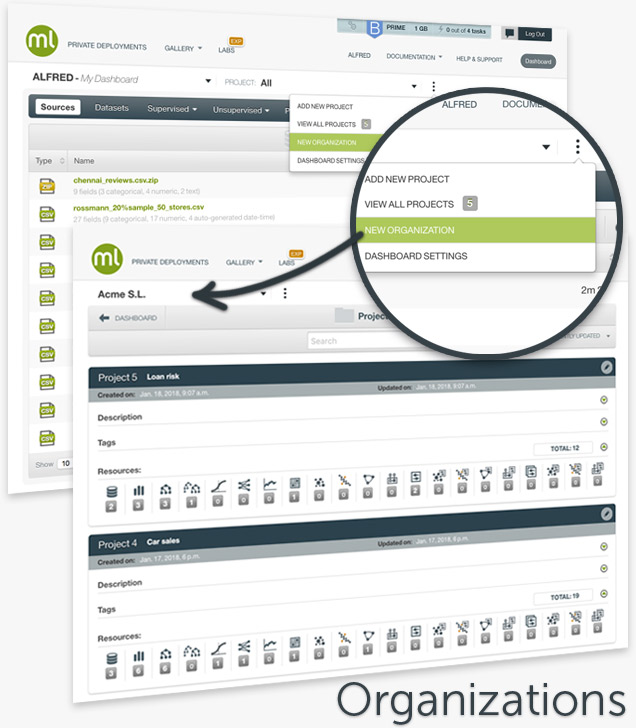 Please refer to these questions to learn the different roles and permissions per user within an organization, or check the detailed documentation for a more in-depth explanation.