To create an organization, you just need to have a BigML account. With that, you can go to the Organizations section of your personal account and start the creation process.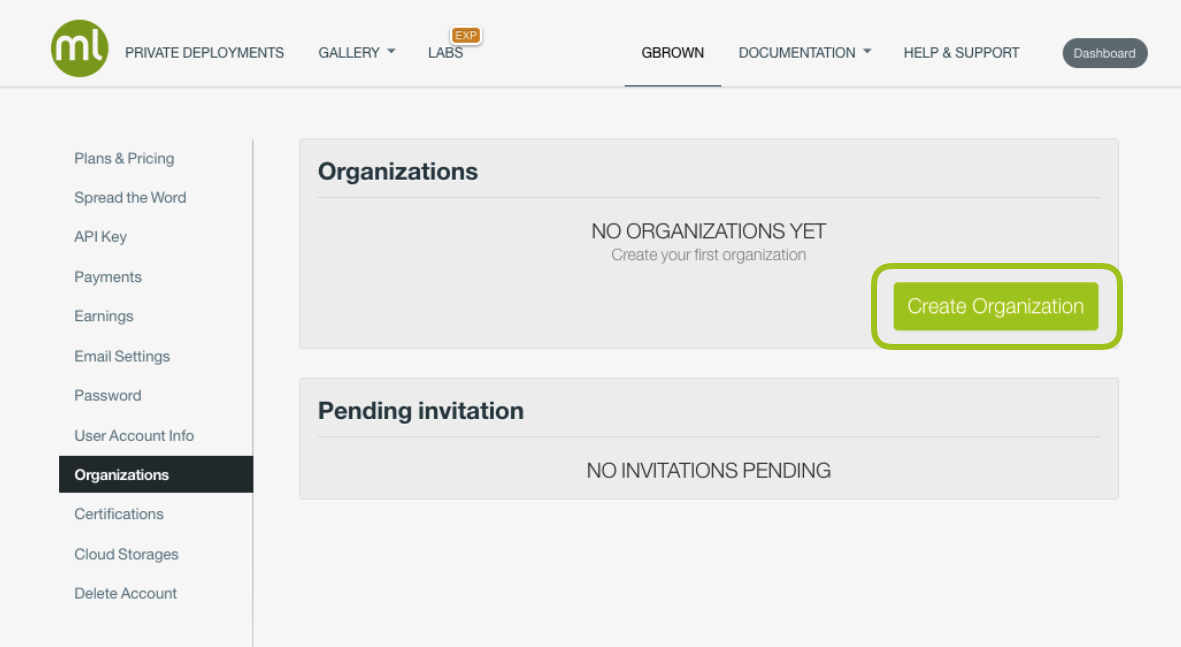 You can also create your organization from the BigML Dashboard, as shown below.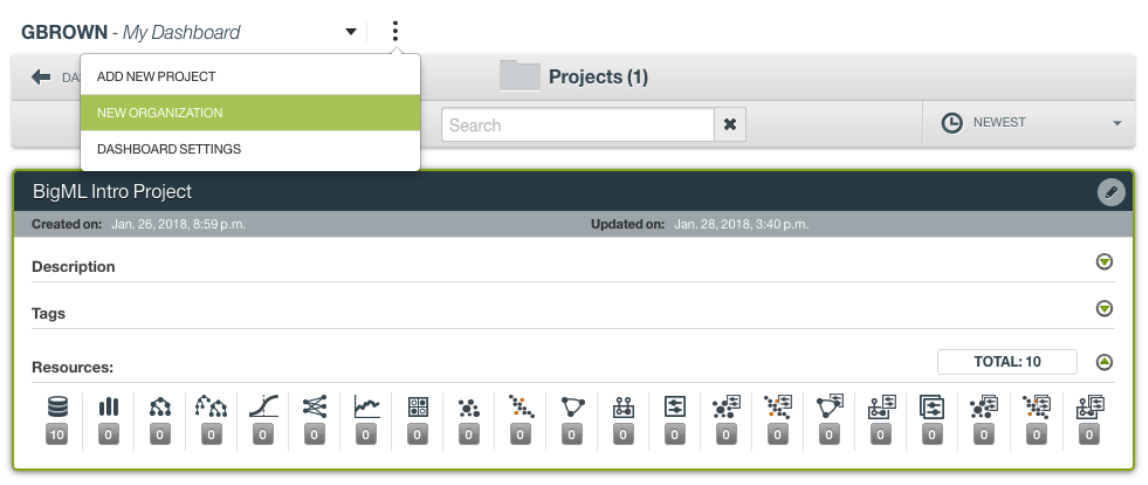 Or from the projects list view.

When you start the creation process, you will need to set a name, and purchase a subscription for the organization in order to proceed. BigML will also ask you to fill in some basic information such as your billing details, which you can choose to add during the creation process or later.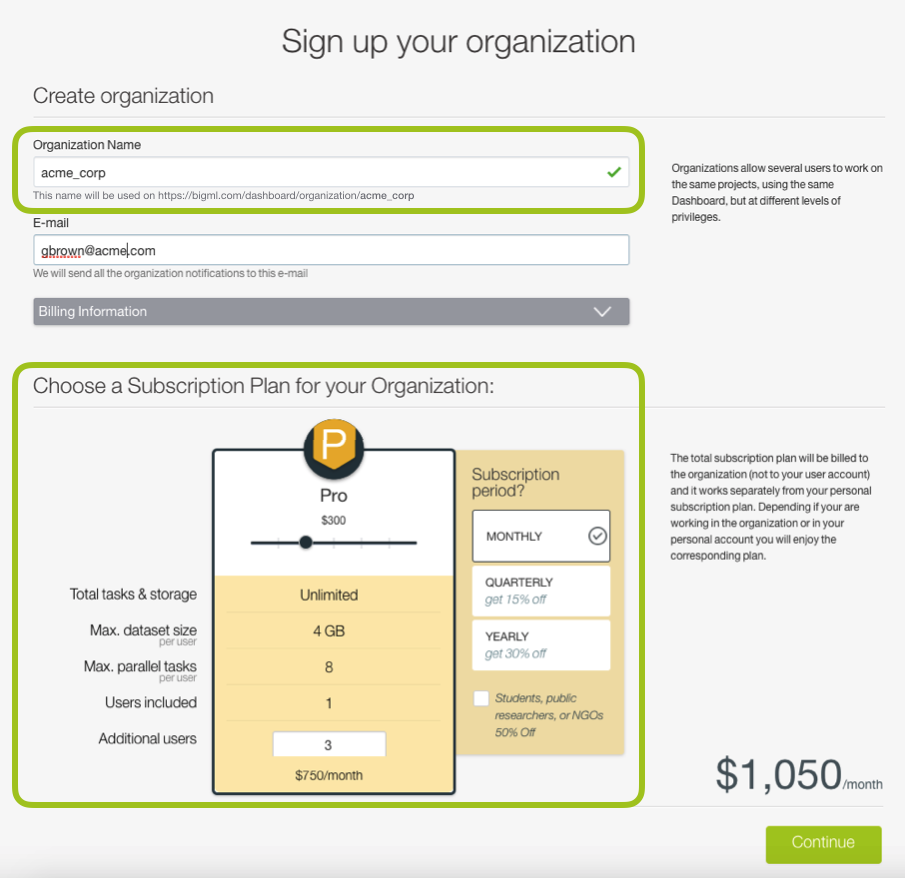 After that, you can invite users and assign them roles. Please read this blog post for an in-depth tutorial on how to set up your organization step by step, or check the corresponding documentation for more details.
If you are using the BigML API, you will be able to create projects and resources in your organization. However, you will not be able to assign roles, permissions, update the organization information, or carry out any other action in your organization through the API (yet). We are currently working on enabling all these options from the BigML API.