Only users with owner or admin roles can invite other users to join the organization. If you are an owner or an admin, you can invite as many users as the subscription plan of your organization allows. This option is available from the Users section of your organization account.

Then you will need to insert the BigML username of the users you would like to invite to join your organization, assign them a role, and wait until that person accepts your invitation.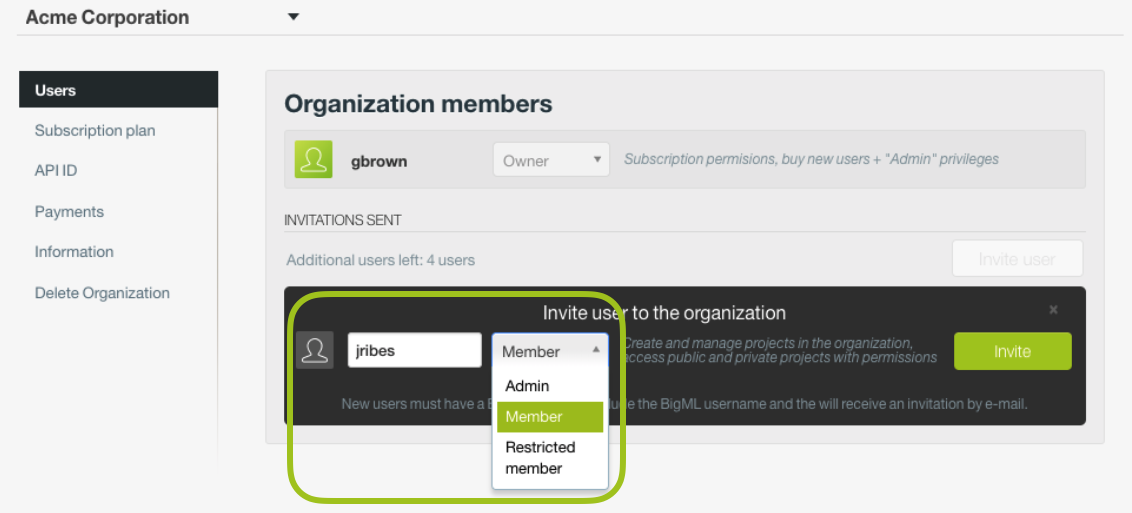 Please read the Inviting Users section of the Managing Users in the Organization chapter of our organizations Dashboard documentation for more details.